'Dancing in their Uncouth Fashion' is now out!
New book just published 
'It was widely assumed that any vestiges of Morris dancing in Lincolnshire and Nottinghamshire were long lost. Dancing in their Uncouth Fashion presents the evidence for the survival of a dance tradition into the nineteenth century. It tells the stories of the old dancers and looks at how we can take this lost dance tradition forwards into the future.'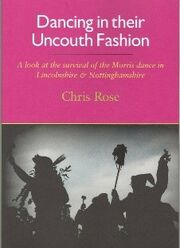 To find out how to get a copy please e-mail ivyfarmpress@gmail.com 
Community content is available under
CC-BY-SA
unless otherwise noted.